ATTENTION!!!!!!!!!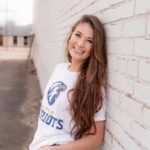 Kameran Farnham was selected as one of the top 5 finalists for her video about Women's He
ar
t Disease. She now needs votes. Please vote for Kameran. Daily votes are welc
ome. Use the link below to get to the voting site. Once in the site, scroll to "Kameran Farnham" and click a "heart" on her video.
Voting will close February 20, 2022 at 11:59 p.m.